20% OFF Exclusive Student Discount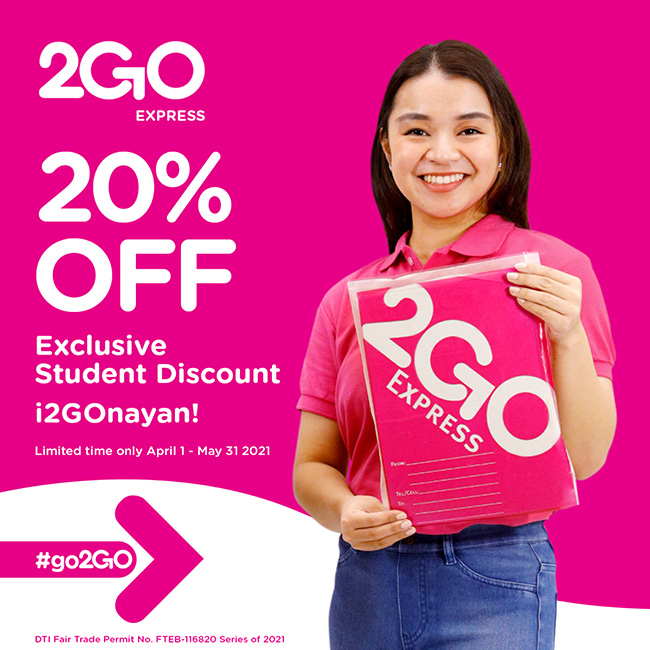 Terms & Conditions:
Promo duration is from April 1 to May 31, 2021.
To join this promo, customer must be a current or graduating student for school year 2020-2021. Pre-school, grade school, high school, college, post-graduate, and review center students included.
Teachers or school representatives who will be sending documents to students are also eligible to join this promo.
Present your valid school or company ID at the counter upon transaction.
The discount can only be claimed at the time of transaction.
All shipments must be made over the counter in participating branches nationwide.
Discount applies only to the weight charge. Other charges not included.
Valid for the following shipments only: 2GO transactions such as documents and non-documents, quikbox and general cargo.